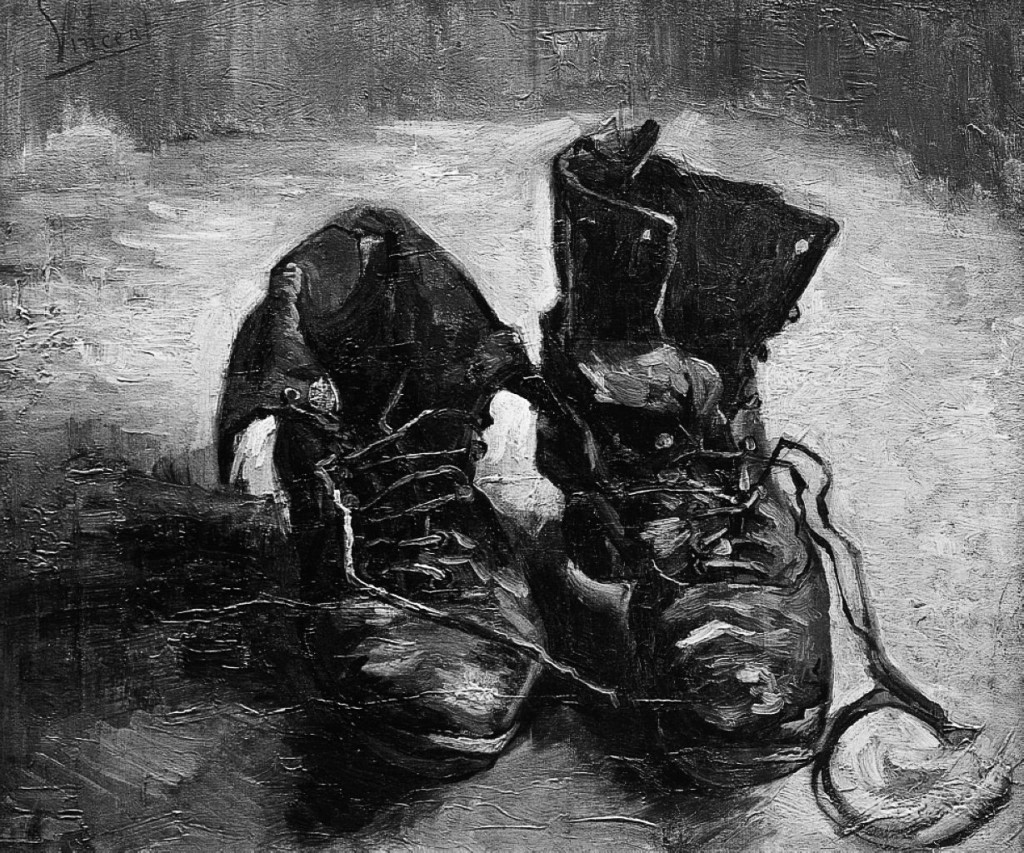 ON THE END OF ART,
OR, MARTIN,
WITH THESE SHOES 
YOU ARE BARKING UP
THE WRONG TREE.
(VOM ENDE DER KUNST, ODER, MARTIN, MIT DIESEM SCHUHWERK BIST DU WAHRHAFTIG AUF DEM HOLZWEG)
Installation with: André Siegers




Jan Van Eyck Academy, Maastricht




February 2014




Curated by Sonja Lau
"I find nothing in Heidegger's fanciful description of those shoes pictured by Van Gogh that could not have been imagined in looking at a real pair of shoes."
—Meyer Shapiro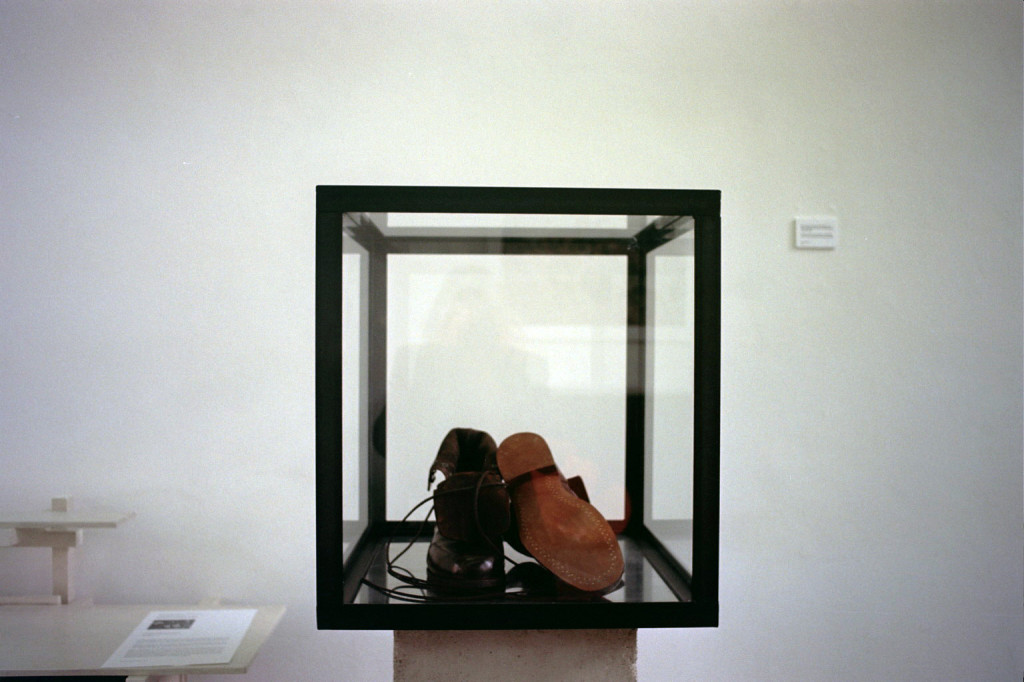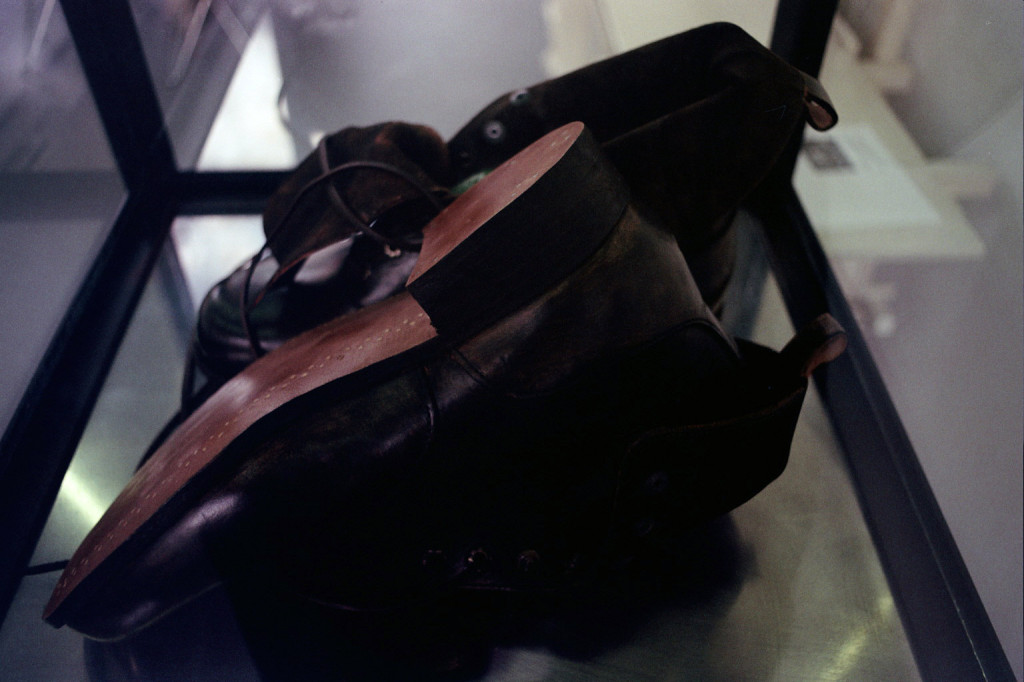 Installation shots. Shoes by: Nina Werner
Project Description
To engage with Vincent Van Gogh's painting "A Pair of Shoes" (1886) means to engage with a number of texts. Both Martin Heidegger, Meyer Shapiro and Jacques Derrida, amongst many others, wrote extensively about the work; the first claiming not only – and by default – the weightiness of the peasant life to the work, but most importantly developing his theory on "The Origin of the Work of Art" on the basis of its enigmatic representation.
Depicted in what appears life size, yet 'not made for walking', the continuous textual reproductions of "A pair of shoes" has also allowed for the following meandering: what could a revisit of the painting implicate in regard to the relationship of 'original' and 'copy'? Even more so, as the model of the shoe points at a model of seriality, that is: an infinite production of originals, an "eternal return of the same shoe"?
With ON THE END OF ART, OR, MARTIN, WITH THESE SHOES YOU ARE BARKING UP THE WRONG TREE artist André Siegers has sought to (re)produce a new, unworn pair of shoes deriving from Van Gogh's famous painting. Fabricated according to the techniques of the late 19th century, they playfully respond to a core problematic in the 'shoe discourses' around the original Van Gogh work, in which the shoes were actually always missing: a mere coat of paint. Bringing them back into the play in the form of an art object that is ready to wear, André Siegers' installation does not only present a theory that has materialized, but above all acts as a sale's 'prototype' for a longer chain of (re-)productions. As a matter of fact, the 'Van Gogh shoes' can be ordered at the artist in every desired size or color shade, like a wearable theory on demand.
Sonja Lau / André Siegers, 2014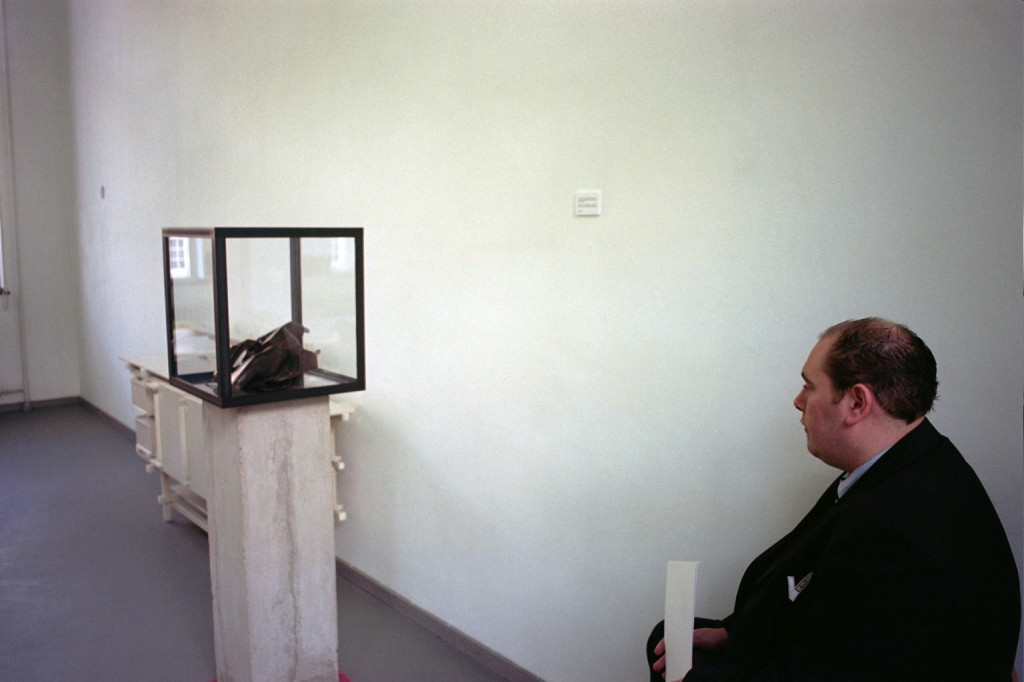 ………………………………………………………………………………………….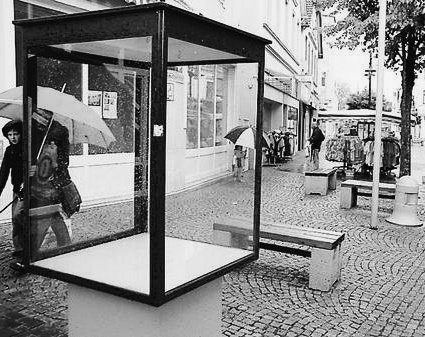 Warning
: count(): Parameter must be an array or an object that implements Countable in
/var/www/s2web398/html/wp-includes/class-wp-comment-query.php
on line
399