TRY… AGAIN… BETTER.
Cornelius Cardew in Tirana
Performance

National Historical Museum, Tirana
July 2013
Curated by Sonja Lau
British composer CORNELIUS CARDEW (1936 – 1981) counts among the most influential musicians and, perhaps, "political activists" of the 20th century. However, only a few specialists have turned their attention to the very strands that lead from the composer's work right into the heart of Albania. As a matter of fact, Cardew's biography can be read like a blueprint of the Albanian recent history itself; both breaking at the same time with Russia, then in the 1970ies with China. None of his works has ever been performed in Albania.
TRY… AGAIN… BETTER was the first attempt to shed light onto this intrinsic relationship between Albania and the pivotal composer's work. Interestingly, Cardew never visited the country himself. To eventually "premiere" the secret homage he left behind belatedly "on site", and at the same time in a country that Cardew could not have foreseen, lied at the core of the project.
Staged at the heart of the National History Museum, once founded to display the progress of Communism as it does today exclusively display its terrors, TRY… AGAIN… BETTER read like a score of those irresolute historical narratives. The anachronistic performance of Cardew's works played by an orchestra largely remote from the composer's past ideals turned into a dithering listening experience, asking how a political shift may "sound" and what can still be retrieved from the phenomenon of "red music beyond the communist bloc".
With: Christian von Borries, Prof Vasil S. Tole, and the Orchestra of the Academy of Arts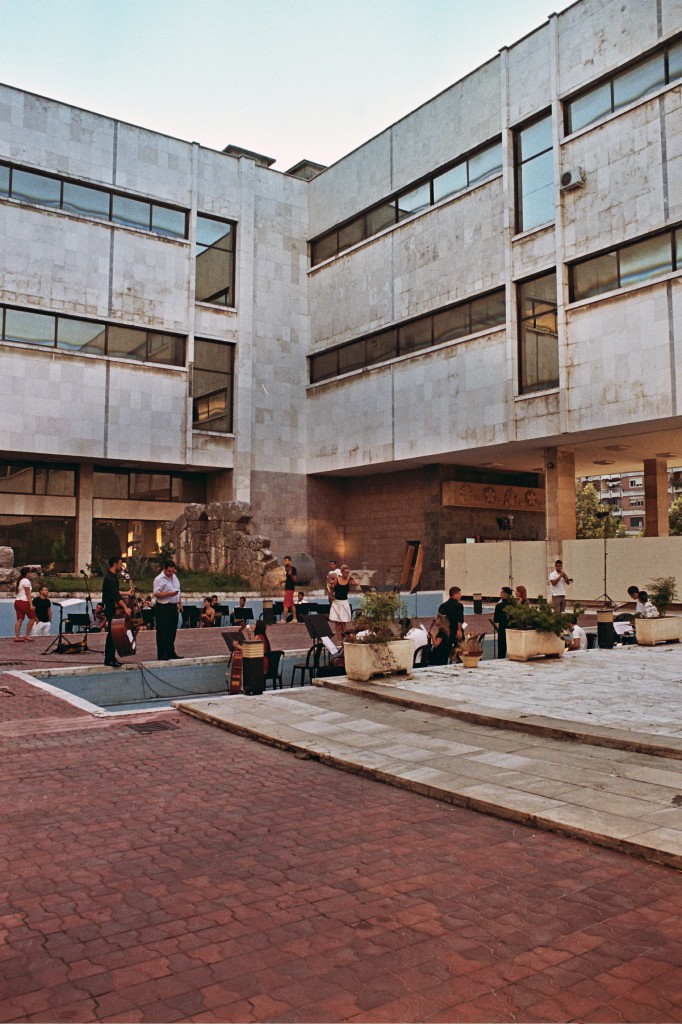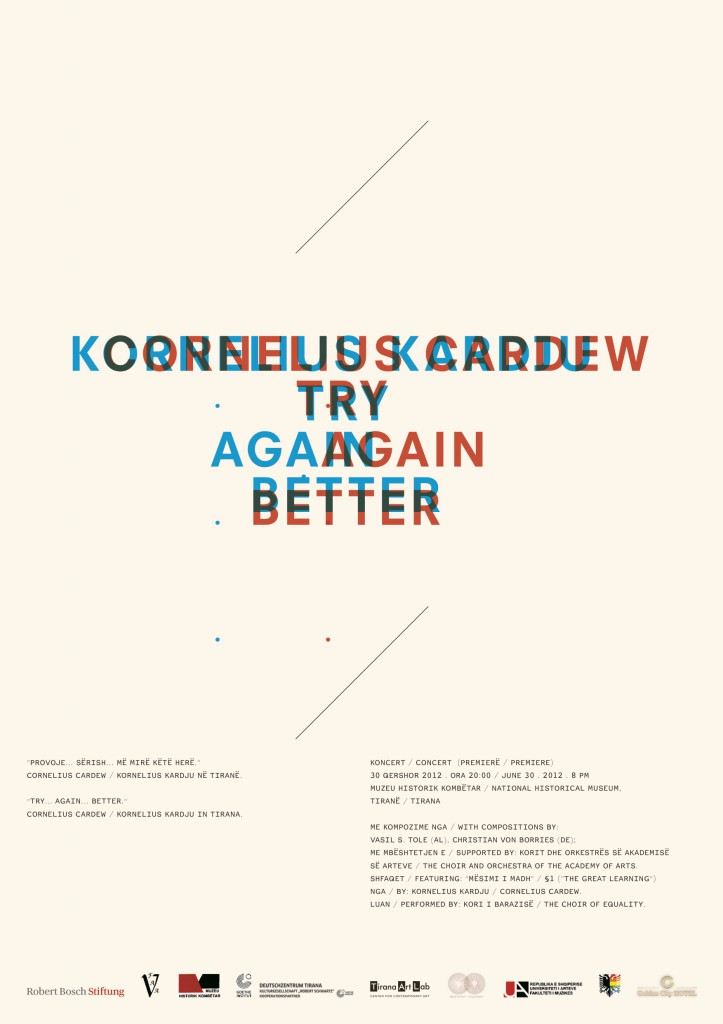 Warning
: count(): Parameter must be an array or an object that implements Countable in
/var/www/s2web398/html/wp-includes/class-wp-comment-query.php
on line
399